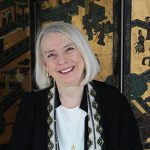 Carol S Hyman became Executive Director of Applied Mindfulness Training, Inc., in December of 2016. In addition to her new role, she is a writer, teacher, and consultant. Carol has practiced and taught mindfulness and other contemplative disciplines for more than three decades. She has also been a partner in a renovations company, a project manager, and the director of a non-sectarian meditation program. Most recently, she worked as editorial project manager for a previously unpublished collection of the writings of Anne Morrow Lindbergh and published her own book, Meeting Your Mind. She lives in Georgia.
---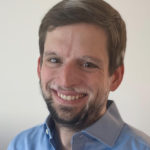 Andrew Hyman became President of Applied Mindfulness Training, Inc., in October of 2019. Andrew is a lifelong meditator. Outside of contemplative practice, he is a consultant at Bain & Company, and has previously worked at Mercer Consulting and in strategy and operations at Vizient, a healthcare services company. Andrew graduated with a BA in Economics from Emory University and an MBA from the University of Chicago, and lives in Atlanta with his wife and their two cats.
---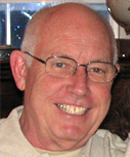 Bill Brauer was a consulting partner in Chicago based Redirections, Inc., working with Fortune 500 multinationals as well as small family-owned enterprises. He provides corporate team-building seminars, conflict resolution, and mid-level and senior executive career coaching. He is also a senior teacher in the international Shambhala organization presenting meditation seminars throughout North America and Eastern Europe and training and certifying teachers and meditation instructors in Shambhala. Most recently Bill was Executive Director of Karmê Chöling, a residential meditation and retreat center located in northeast Vermont.
---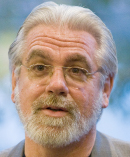 Michael Carroll is the author of several books, most recently Fearless at Work. Over his 30-year business career he has held executive positions with such companies as Shearson Lehman/American Express, Simon & Schuster and The Walt Disney Company, and is presently the COO of Global Coaching Alliance. Michael has been studying Tibetan Buddhism since 1976 and is an authorized teacher in Kagyu-Nyingma lineage of Tibetan Buddhism. Michael received his bachelor's degree in theology and philosophy from the University of Dayton and his master's degree in adult education from Hunter College. He has lectured and taught throughout the US, Canada, Europe, and Australia.
---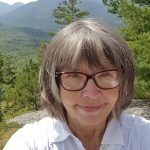 Caroline DeMaio is a recently retired School Library Media Specialist. She lives in the woods of Barnet, Vermont, with her husband, Sal, and their black lab, Pepper. She is a longtime meditator in the Shambhala Buddhist tradition and serves as a meditation instructor and program leader within the Northeast Kingdom of Vermont. Caroline started and operated a bookstore/cafe called Northern Lights for 27 years in St. Johnsbury, Vermont, and is passionately interested in books of all kinds. She has served on several boards in her community, including the St. Johnsbury Athenaeum, Catamount Arts, The Barnet School Board, the Northeast Kingdom Chamber of Commerce and the St. Johnsbury Shambhala Center.
---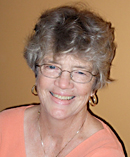 Reeve Lindbergh, a daughter of aviator-authors Charles A. and Anne Morrow Lindbergh, is the author of more than two dozen books for children and adults. Her work has also appeared in a number of periodicals and magazines including the New York Times Book Review, the New Yorker and the Washington Post. Reeve has served on the boards of local, state, and national organizations including the St. Johnsbury Athenaeum board of trustees, the Vermont State Library Board, the Charles A. and Anne Morrow Lindbergh Foundation, and the Harry Frank Guggenheim Foundation. She lives in Barnet, Vermont, with her husband, writer Nat Tripp, and enjoys visits from their children and grandchildren.
---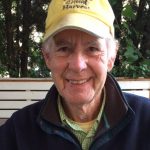 Greg McNally owns a Christmas tree farm on 65 acres in Wheelock Vermont. He has lived in Vermont's Northeast Kingdom since 1973. He has been a practitioner of mindfulness meditation for 24 years and an instructor for 18 years. He has recently been part of a small group working with the local methadone clinic teaching mindfulness meditation to people navigating the pathway to recovery from substance use disorder. He was a participant in a state wide roundtable discussion exploring alternative modalities that can be used in the prevention, treatment and recovery from SUD.
---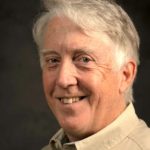 Sigurd L. Andersen, Jr. wrote his first computer program at the age of sixteen and has spent most of his working life around computers . His career has included a decade with a civil engineering company and roughly two decades at the University of Delaware, first as a jack-of-all-trades computer support person for the College of Education. Since moving to Vermont full time in 1998, he has provided tech support for local schools and built custom databases for various businesses. Sig served fifteen years on the board of the Northeast Kingdom Collaborative, and has volunteered with hospice, as well as having served as a Guardian ad Litem.
---
Christopher G. Wenger began practicing meditation in 2002 and has served as a meditation instructor and teacher since 2015. He grew up on a family farm in northeastern Colorado before earning degrees in business from the University of Denver and literature from the University of Virginia. He worked as a university fundraiser for 19 years; at the time of his retirement in 2014 he was director of planned giving at Colorado School of Mines. Since 2007 he has served on the boards of several small nonprofits. He lives with his wife, Stephanie Lindemann, in Atlanta.
---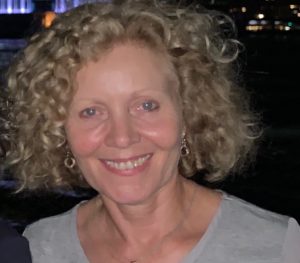 Donna Kingsman recently retired after four decades of travel and service as a flight attendant for a major U.S. airline. Prior to her airline career, she worked as a pediatric nurse. She also spent several years living in France working as a translator and has been a realtor in Atlanta for the past seventeen years. A meditation practitioner for almost two decades, Donna is active in the Shambhala Center of Atlanta as a meditation instructor and member of the Program committee. She has also been a hospice volunteer and when she's not volunteering or helping people buy and sell homes, she can be found rowing on the Chattahoochee River or hiking in the woods.
---
Liz DeSimone grew up in the Bay Area, went to college in Massachusetts and attended graduate school in New York City. She began a career in magazine journalism in Boston and led an editorial team and wrote a book in Portland, Oregon. Liz taught science at an independent school in Brooklyn and math at an independent school in Atlanta, where she is presently working in school administration. Currently on the board of the Atlanta Shambhala Center, Liz will tell you that Buddhism and the meditative path have brought special meaning to her life.
---