Principal Instructor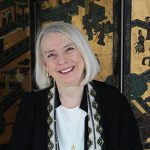 Carol Hyman is a writer, teacher, and consultant. She has practiced and taught mindfulness and other contemplative disciplines for more than three decades. She has also been a partner in a renovations company, a project manager, and the director of a non-sectarian meditation program.  Most recently, she worked as editorial project manager for a previously unpublished collection of the writings of Anne Morrow Lindbergh and published her own book, Meeting Your Mind. She lives in Georgia. Learn more about working with Carol here. 
---
Affiliated Instructors
Applied Mindfulness Training is privileged to partner with the following individuals, leaders in their fields who are committed to applying the benefits of mindfulness in their areas of expertise.
---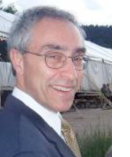 David Sable, PhD, is a consultant and trainer in mindfulness applied to leadership development and innovation. He teaches applied mindfulness as a secular practice to professionals in universities, government, and the private sector and has worked with management consultants for over 20 years. In addition to practicing meditation over thirty years in the Shambhala Buddhist tradition, David conducted his doctoral research on the impacts of mindfulness on how university students think. His contribution to evidenced-based research on mindfulness earned a nomination for best thesis in the social sciences at Dalhousie University, Canada in 2012. With over twenty years' experience as a management consultant, David served as Executive Director of IT Human Resources Council of Nova Scotia and currently teaches part-time at Saint Mary's University (SMU), Canada.
David recently led workshops on mindfulness and innovation for hedge fund clients of Credit Suisse, the Young Presidents Organization of Canada, and the faculty of the Sobey School of Business. He has co-led training for Applied Mindfulness Training, published peer-reviewed articles on reflective learning for managers, and is currently writing a book about his research.
---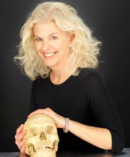 Jill Satterfield is the founder of Vajra Yoga & Meditation, a synthesis of yoga and Buddhism that combines meditation, yoga postures, visualization and contemplation practices. She is also the founder and Director of the School for Compassionate Action: Meditation, Yoga and Educational Support for Communities in Need. SCA is a not for profit that trains teachers, psychologists, social workers, and health care providers to integrate mind and body into their professions. SCA also offers classes to at-risk youth, people suffering with chronic pain, illness and trauma. Jill turned to meditation and yoga over 30 years ago to successfully heal from a debilitating physical condition coupled with acute chronic pain. Her personal triumph became the inspiration and drive to guide as many people as possible in utilizing and understanding their own mind, heart and body to help themselves.
Jill is on the founding faculty of Spirit Rock Meditation Center's Mindfulness for Yoga Training and the Kripalu Institute's Integral Leadership Program for young adults. Jill was scholar and teacher in residence at the Kripalu Center in 2004, and was named one of the four leading Buddhist and yoga teachers in the country by the Shambhala Sun Magazine. Jill's work has been featured in The New York Times, Tricycle Magazine, MORE, Shambhala Sun, Crains, Self, Fit Yoga, Yoga Journal, amongst others. Her story of healing, and the founding of the School for Compassionate Action in NYC was included in "Freeing the Body: Freeing the Mind. Writings on the Connections between Yoga and Buddhism" by Michael Stone.
As a pioneer in the field of mind body awareness, Jill has been teaching, consulting organizations and instigating mindful, creative educational programs for over 20 years.
www.jillsatterfield.org
www.vajrayoga.com
www.schoolforcompassionateaction.org
---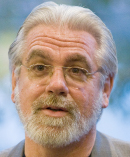 Michael Carroll is the author of Awake at Work (Shambhala 2004), The Mindful Leader (Shambhala 2007) and Fearless at Work (Shambhala 2012) and over his 30 year business career has held executive positions with such companies as Shearson Lehman/American Express, Simon & Schuster and The Walt Disney Company. Michael is presently the COO of Global Coaching Alliance www.globalcoachingalliance.com and has worked with client firms such as Procter & Gamble, Google, AstraZeneca, Viropharma, Starbucks, RED, National Geographic Expeditions, Merck, Gilbane, Inc. and others
Michael has been studying Tibetan Buddhism since 1976, graduated from Buddhist seminary in 1980 and is an authorized teacher in Kagyu-Nyingma lineage of Tibetan Buddhism. Michael received his bachelor's degree in theology and philosophy from the University of Dayton and his master's degree in adult education from Hunter College. He has lectured and taught at Wharton Business School, Columbia University, Swarthmore College, Yale University, Virginia Tech, University of Sydney, St. Mary's University, University of Toronto, Kripalu, Cape Cod Institute, Zen Mountain Monastery, Shambhala Mountain Center, Karmê Choling, Evam Institute, Omega Institute (assisting Pema Chödrön) and many other practice centers throughout the US, Canada, Europe and Australia. Michael's website: www.awakeatwork.net.
---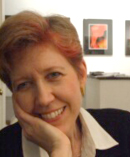 Rebekah Younger has over 30 years of experience as an artist/designer and entrepreneur. She has a MFA in Interdisciplinary Art from Goddard College. Through her company, inSite Contemplative Design, she brings mindful attention to her clients and the details of each space. Her approach to interior design grew out of her desire to incorporate her more than a decade of mindfulness practice with her aesthetic experience for the benefit of others. She is an authorized Shambhala Art teacher who lives and teaches in Maine.
www.rebekahyounger.com
www.contemplativedesign.blogspot.com
www.rtyart.blogspot.com
---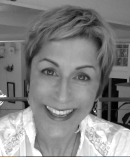 Susan Piver is an authorized meditation instructor in the Shambhala Buddhist lineage and the New York Times bestselling author of five books, including the award-winning How Not to Be Afraid of Your Own Life (St. Martin's Press 2007), The Wisdom of a Broken Heart (Simon & Schuster, 2010), The Hard Questions (Tarcher/Putnam 2000), The Hard Questions for an Authentic Life (Gotham Books 2004), and The Hard Questions for Adult Children and Their Aging Parents (Gotham Books 2004). She has been practicing meditation for over fifteen years and is founder of The Open Heart Project, a free meditation newsletter that goes to nearly 10,000 people. Susan's web site: http://susanpiver.com/
---